Take control of a rewarding INSUREPRENEUR CAREER with TeamPME Business Academy. Here, we empower you to go as far as your ambition takes you with a Fast-Track Process.
Let's meet Evelyn, one of our outstanding MDRT achiever.
Let's meet Veronne, one of our outstanding MDRT achiever.
Let's meet Patrick, one of our outstanding MDRT achiever.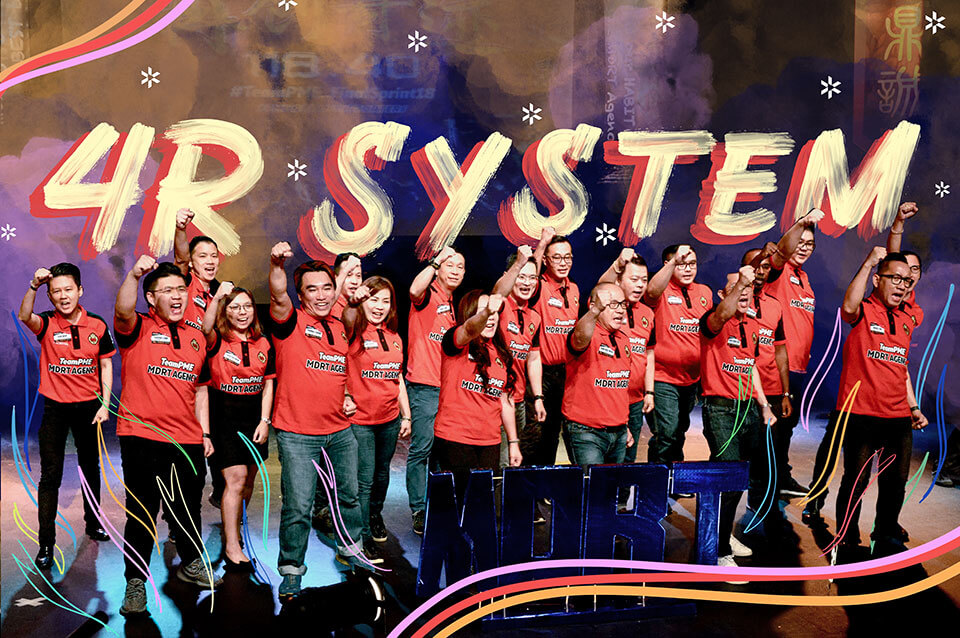 4R System
With 4 Resources that guide you towards building a solid client base, we coach you on tailoring the best service and value for your clients. This well-grounded system acts like a refinery. You will learn how to transform new lead to a centre of influence that goes on to bring more leads to you.
7 Steps of Success
The simplest things often got neglected. We place our heart and soul in getting the foundation right since PME's inception by practising these steps. These simple but essential steps are the bedrocks to your career and outline the exact details to success.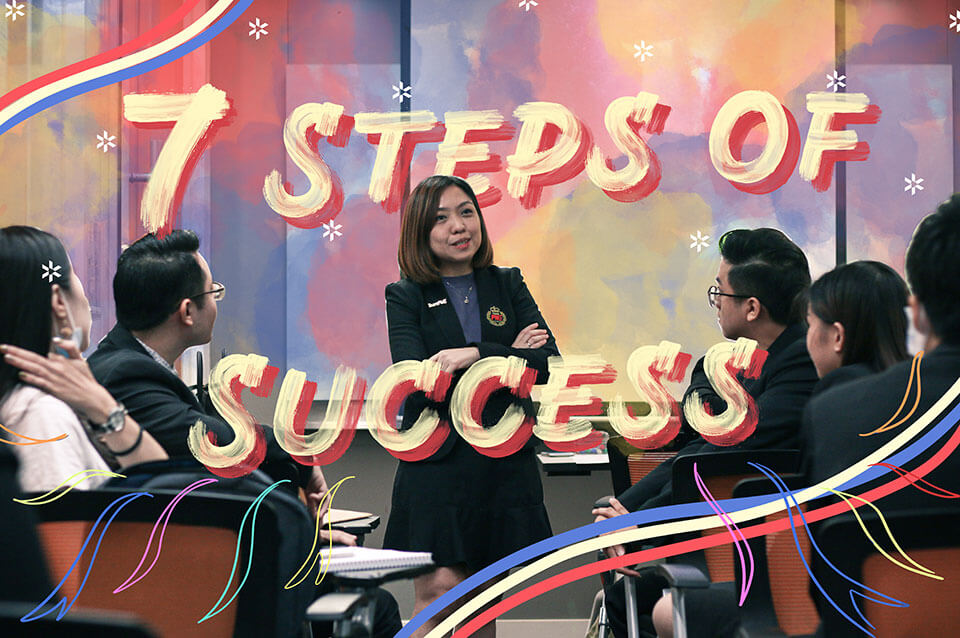 We see the SPARK in you.
Are you ready to embark on your quest with us?
Join us now and be the best together.
JOIN US NOW
Let's meet Grace, one of our outstanding MDRT achiever.
Let's meet Eason, one of our outstanding MDRT achiever.
STEP
01
Mission 100
In the first 100 days of your quest to a successful Insurepreneur career, you will learn the right knowledge, attitude, skills and habit.
At this stage, we emphasize the fundamentals through the perfect balance of intensive training in a classroom setting and client experience in the real world. Your peers will motivate each other in the process, building an enthusiastic team.
Our experienced and high-achieving coaches will steer you through the right path to accomplish your mission.
Kickstarting Your Quest
Powerful of K.A.S.H
STEP
02
Pioneer Force
Moving on, as you are more knowledgeable and skilled, we trust that your independence and confidence will bring you to a new height.
You are now ready to build your own solid client base. You will be provided with new ideas and skillsets to approach clients through weekly meetings.
Together with the skills and knowledge you have learnt earlier on, we prepare you to go on to the next phase of your career.
Refining Your Potential
Learn to Build Solid Client Base
STEP
03
Aspiring
Star Club
Pushing your limit also means questioning yourself with the key questions of why and what so that you can set a positive mindset in your career.
We will share with you the art of strengthening your proposition through various socialising skills.
You will learn more about building yourself charismatically, staying in touch with what is relevant to high net worth clients and ultimately, becoming an even more convincing and trustworthy person.
Growing Your Worth
Charismatic Builder
STEP
04
Aspiring
Elite Club
Insureprenuership is a career that transforms lives, and this includes adding more values to your clients through a multitude of ways.
You will be equipped with the competency to connect your clients to our exclusive professionals' network from different industry, including laws, medical, accounting and more. With this interdisciplinary support, you will be able to guide your clients to diversify their financial portfolio.
Eventually, you will be able to forge an effective and long-lasting relationship with high net worth clients.
Championing Your Goals
Ways to Add Values to Clients
STEP
05
Elite Club
Inspiring Your Peers
Here is where high achievers enter their breakthroughs and one of the destinations that you want to pursue in your career.
Join the armour of insureprenuers experts and witness the meaningful growth of people around you.
You will be their guide and inspire them to achieve higher as a team as well as influence them with our strong culture.
Each Of These
MDRT Winners

Learned And
Followed Our Winning Formula…
Here they are today. JOIN US NOW